Have you noticed the growing popularity of women-only trips? Around the globe and in New Zealand more and more women are signing up for women's trips as a way to explore, to connect with a new place or people on a deeper level, or to give themselves a well deserved break in the company of other women. The pandemic has shifted how many women want to travel now. We've all taken some time to think about what's important to us, who we want to support, how we want to experience a new place, and who we want to experience it with. New Zealand Awaits has run women's trips in New Zealand since our inception, so it's not surprising to us that the demand for women's trips is on the rise, especially now. These are the 10 most common reasons our guests have joined our women only trips.
1. For Women By Women
Women-only trips are designed by women specifically for women and include things that interest women. Elements like meeting inspiring local women who are making a difference in their community, learning a new skill, having time to wander the shops, spending time in nature, or supporting a women owned business or a women's cause, all make a women-focused trip particularly unique.
2. Nurture Our Minds, Our Bodies, and Our Souls
When women are together we are nourished and uplifted by each other's energy. In a safe and supportive group, we often have the courage and confidence to challenge ourselves beyond our usual comfort zones, or try something completely new. The shared thrill of these moments with other women can replenish our spirits and rejuvenate our souls.
3. Opportunity to Just Be Ourselves
No pressure to dress a certain way, be a certain way, look a certain way, speak up more, or speak less. Being part of a women-only group allows you to celebrate who you are as you are. Every woman is welcome.
4. Fun, Laughter, and Deep Connections
On a women-only trip, the energy is different. There is more laughter, connections are made, and friendships are created. Women share more, talk about common interests or concerns, and bonds develop. When we experience something new or exciting with other women, the joy and thrill of those experiences are enhanced, the experience is often more meaningful, and the memories created are richer and more vibrant. On many trips, life-long friendships are created.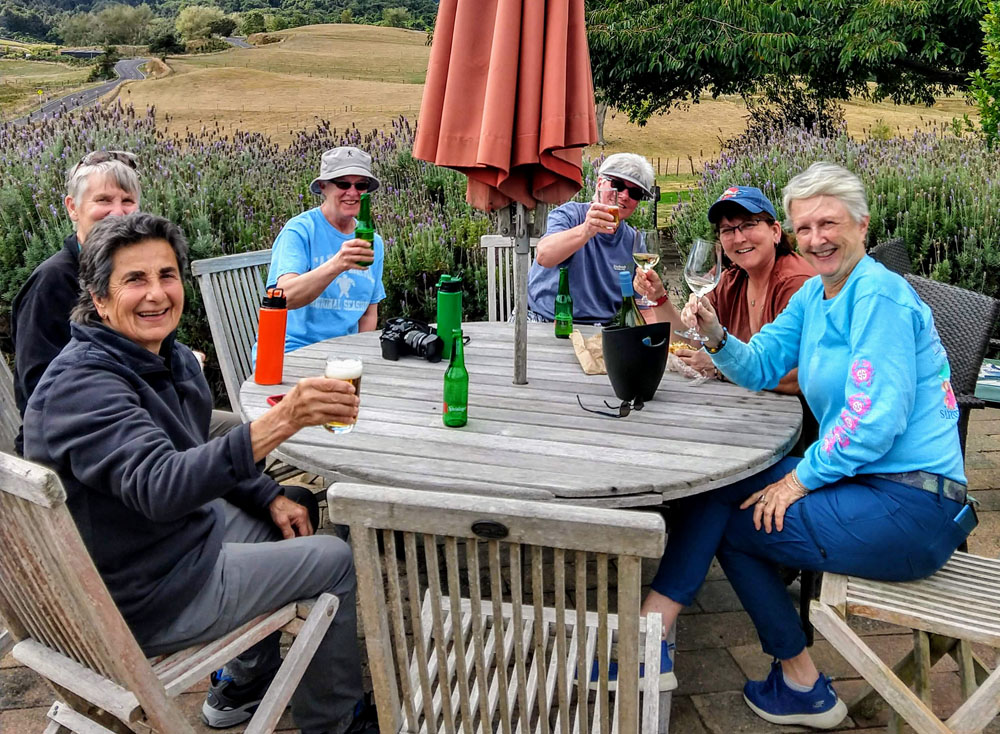 5. Celebrate Milestones with New or Old Friends
Whether you join a women's trip as a solo traveller to celebrate a milestone, or have a ready-made group of female friends and want to do something special, a women's trip is an ideal way to celebrate a birthday, a reunion of uni or training college friends, or some other special occasion. As women we recognise the significance of milestones and achievements in our lives, and know that taking time to celebrate them is equally important.
6. Immerse Ourselves in Beauty
Be it gorgeous local arts and crafts, fine wine and lovingly prepared cuisine, or stunning landscapes and lush nature – women appreciate surrounding ourselves in beauty. And beauty, in all its forms, is what humans need for our well-being and mental health. Beauty is music for our souls.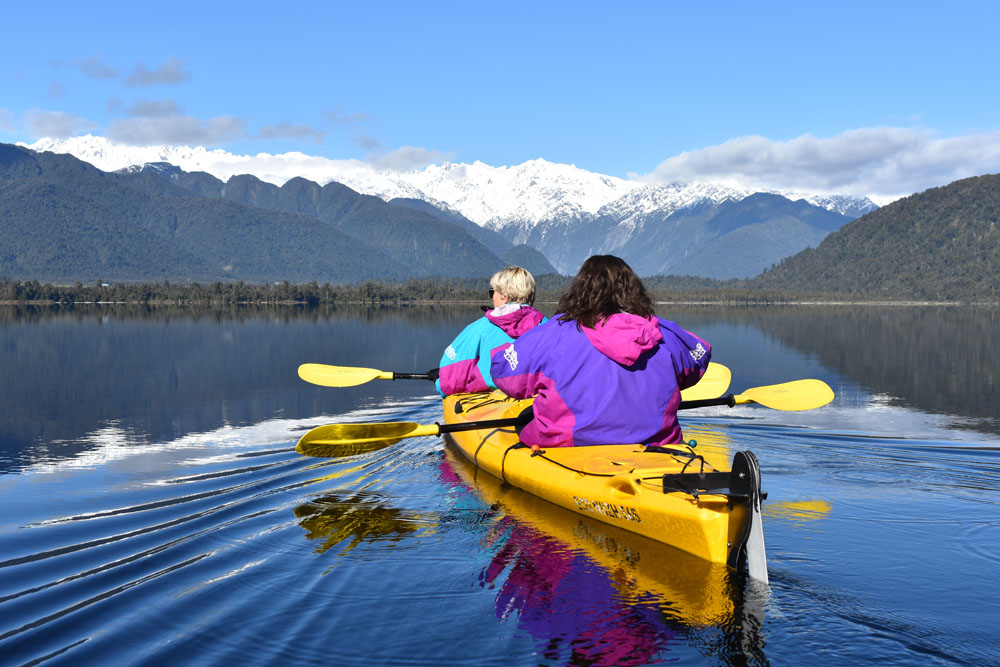 7. Be Safe
It's not surprising that many women choose to travel on women-only trips because they feel safer, both emotionally and physically. Many solo women travellers find women's group trips offer them the joys of travelling while removing the safety concerns they face if travelling alone. Those of us who have travelled alone will all have a story to tell of when we felt vulnerable or in danger. Travel should be about expanding our sense of self and opening ourselves up to new possibilities – something we can only do if we feel safe.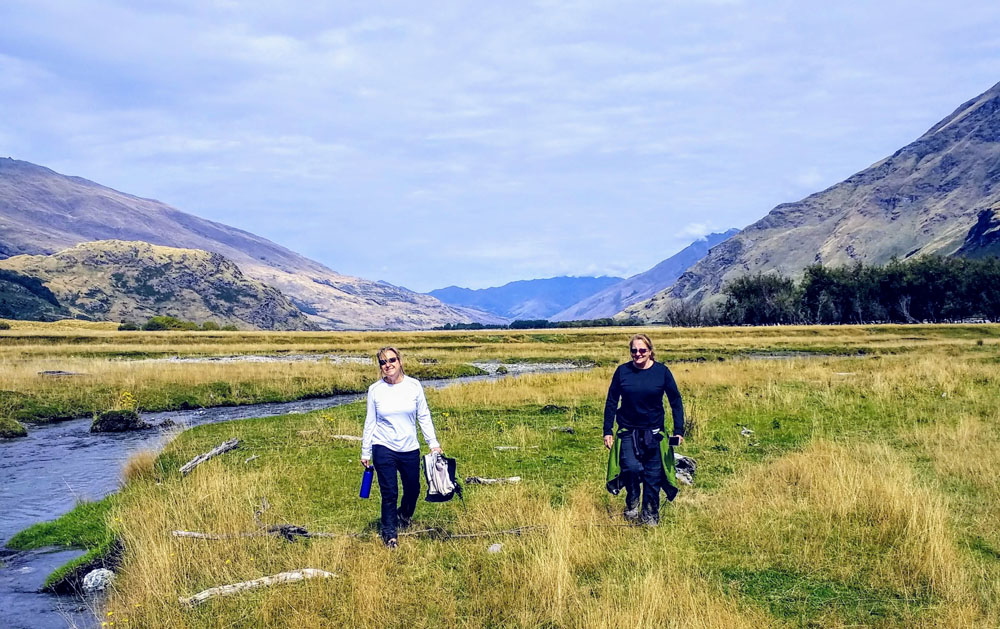 8. Values-Based Travel
Women's trips are very often values-based, meaning that travel serves as a force for good. We care about gender equity, environmental responsibility and social justice. When trips are created with those values at the forefront, women can travel knowing they are supporting companies who share their values and that the people and places they visit are better off as a result of their visit.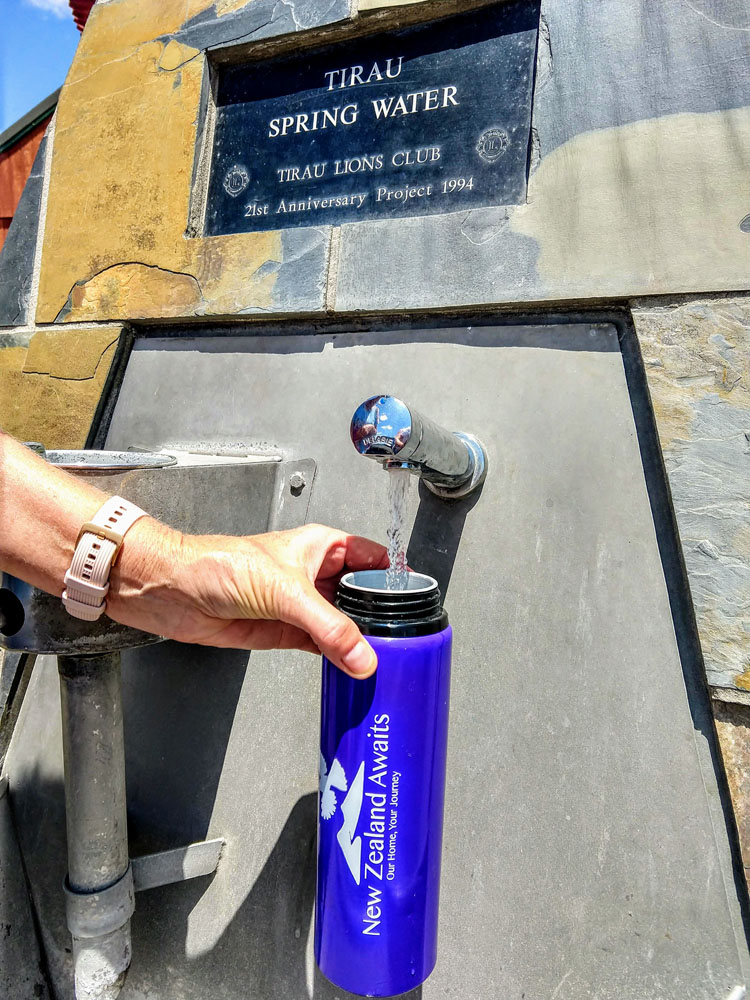 9. Connect With Nature
Many women's trips allow for connections with nature. It's well documented that immersing yourself in nature promotes spiritual well-being. Our sense of connection, vibrancy, awe, joy, gratitude and compassion are all positively impacted by spending time in nature. Every women's trip should include time to explore, relax, reflect, and just be in nature.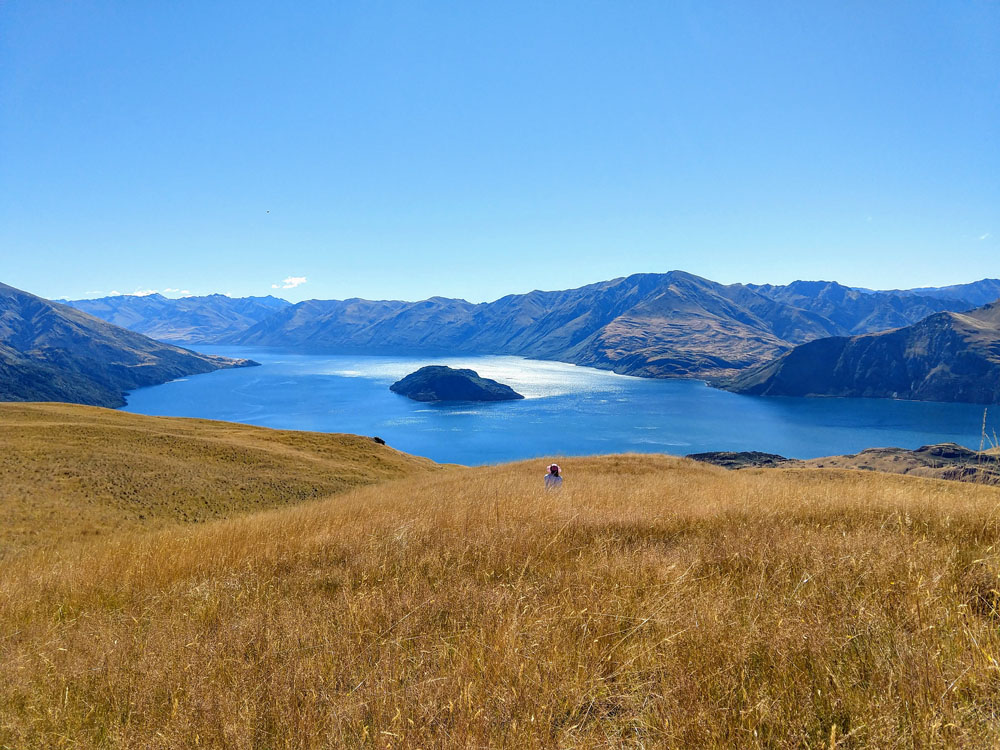 10. Every Woman Deserves a Break
When you join a women's trip, someone else takes care of every last detail. When was the last time that happened! Women are mothers, partners, business owners, care-takers, peace-keepers… you get the picture. On a women-only group trip, you get to sit back and let someone else juggle all those tasks for a change. How great does that sound?
We're living in challenging times. Now more than ever every woman deserves special treatment, to reconnect with herself, and to be rejuvenated with others who are like minded. Women's trips are a great opportunity to bring out the best in each of us.
"It is confidence in our bodies, minds and spirits that allows us to keep looking for new adventures, new directions to grow in, and new lessons to learn – which is what life is all about." – Oprah Winfrey
Discover more about how you can explore New Zealand on our women's trips.